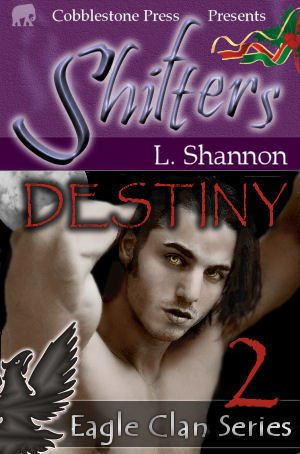 In book two of the Eagle Clan series, Rath and Dàn travel to Niagara Falls searching for the truth about Dàn's father. They find a playboy, sex demon, with all the answers but he expects them to jump through hoops to get them.

Before they get the chance, Dàn is attacked by a secretive enemy and Rath is falling in love with a woman who needs him to protect her child from a terrorizing pedophile. There is still a chance it will work out, with the "help" of a troublesome Gypsy girl, a rogue werewolf and a would-be werewolf hunter…

Read an Excerpt Content: Sensual Romance This title contains violent themes.