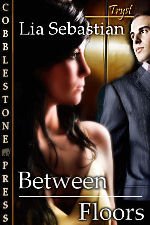 Between Floors
Lia Sebastian
Her home is where his heart is and he'll prove it to her.
Office Relations
Lia Sebastian
One man. One Woman. Not your average day at the office . . .
In the Runes:
The Seventh Sense
Lia Sebastian
Learning to trust her senses may be the greatest challenge of her life.